How to install adaware antivirus
Before you start:
Installing Adaware Antivirus
To start the installation, locate and click the link to download the application installer.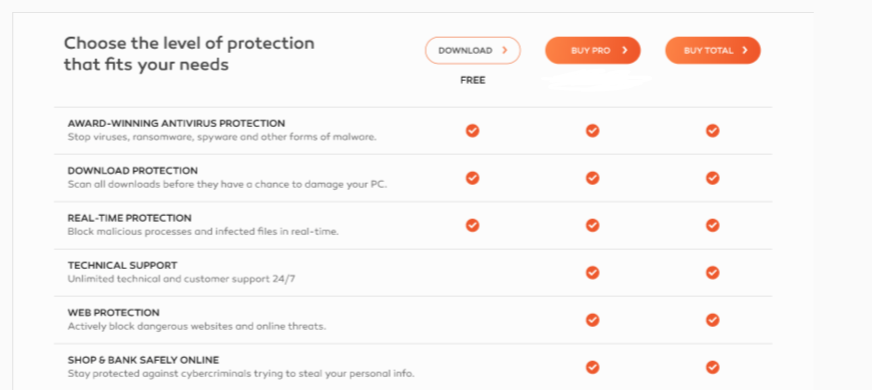 Once downloaded, click on the .exe file to run the installer.

When installing the application, you may see a notification from the User Account Control (UAC) after you run the file. To proceed with the installation, click Yes.
Before the installation wizard is launched, the application installer checks if there is a new version available.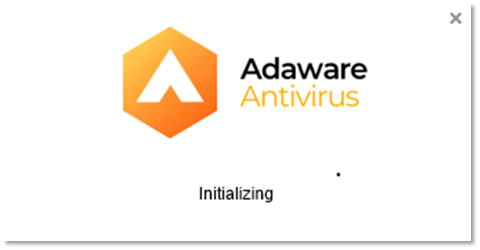 If a newer version of the installer is available, it will be downloaded automatically. It means that the installer updates itself, so you don't have to do anything
Installation wizard screen will appear. The button will either say "Start Install" to start the default installation, or "Compatible Install" if you already have another antivirus application installed on your computer. Both will follow the same steps.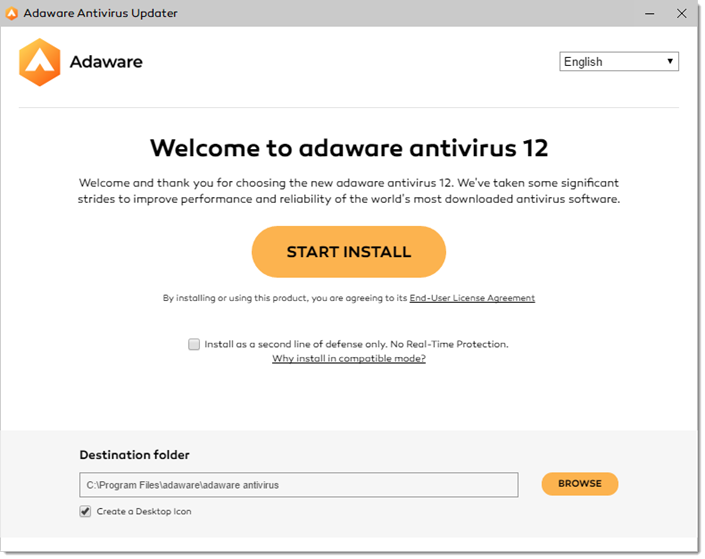 You can change the language by clicking on the drop down arrow next to "English" at the top right. Select your language of choice. It will also be the default language of the application interface. Note you can always change that in the future.
Read the End-User License Agreement (EULA) by clicking the End-User License Agreement link.
Click Browser to change the destination folder for the program installation (you cannot enter it manually)
Uncheck the "Create a Desktop Icon" checkbox if you do not want Adaware Antivirus to create a shortcut on your computer desktop automatically.
Click Start Install or Compatible Install
Wait until installation is completed.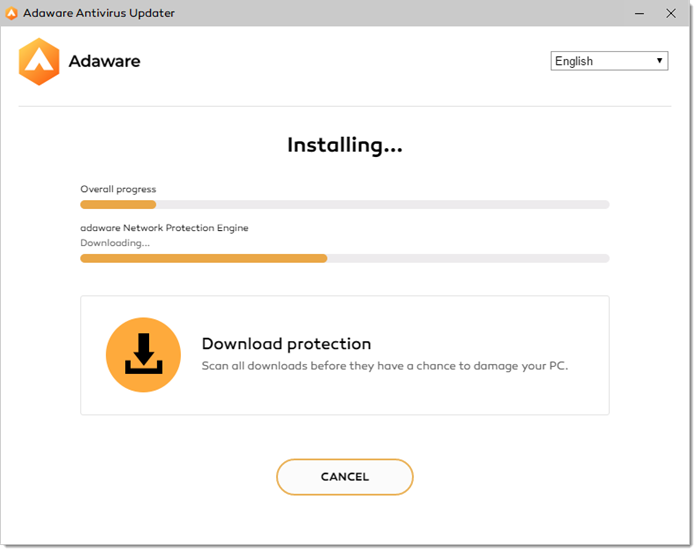 Congratulations! The Adaware Antivirus application has been successfully installed on your PC.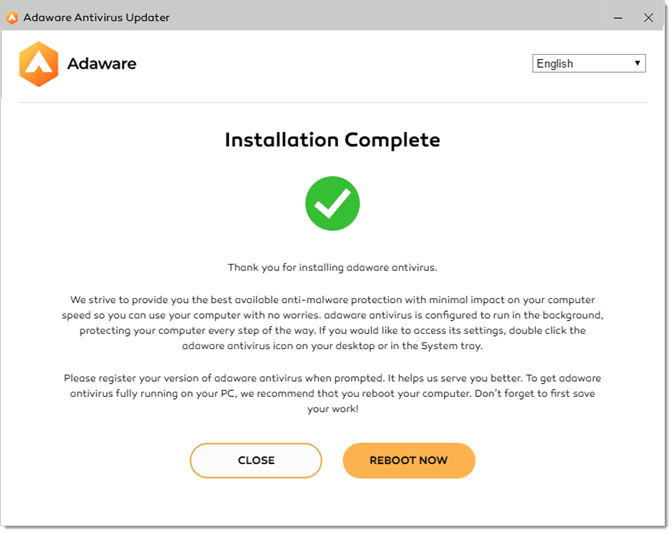 12. To complete the installation, restart your computer by clicking the Reboot Now button.
13. After your computer has restarted, open the Adaware Antivirus application