Tue, 01/24/2017 - 15:25

- Blog
Stay Safe in 2017: Three Resolutions You Can Keep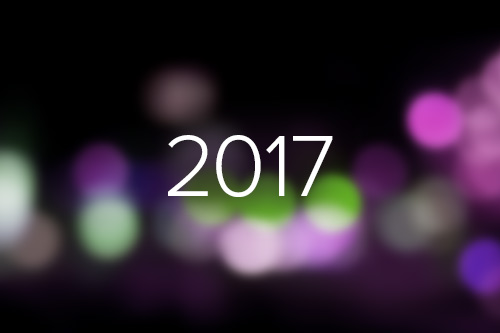 Happy belated New Year's from Lavasoft. Here are three simple ways you can start the new year with increased online security and peace of mind.
Change Your Passwords
One of the best ways you can improve your online security quickly and easily is to change your passwords. As there have been multiple high profile password hacks in the past year, the last of which involved Yahoo email accounts, the black market for passwords is growing. Since many users re-use passwords across multiple accounts, cybercriminals will often cross reference your account name and password from such hacks across multiple websites such as Gmail and Facebook. 
Most websites make it easy to change your password because it encourages good security practices. You can learn how to change your password for these popular sites by following the links:
Make sure you use a different password for each account. As mentioned above, hackers typically attempt to re-use passwords and account names across multiple websites whenever a hack or a password leak occurs. Having different passwords ensures you won't lose access to multiple accounts because you recycled a password across sites.
When making a new password, use a combination of capital and lowercase letters and numbers. While it's safe to assume most users can't remember a combination such as L53Ktw92LMQ, a string of random words and numbers such as Orange8Monkey4Toaster2 would suffice to give you protection against most standard attempts to hack your password. Alternately, a password manager such as LastPass can help you remember numerous complex passwords. 
Back up important files
As our laptop, tablet and smartphone have become a part of our daily life, it's easy to forget the amount of irreplaceable photos, videos, and documents we store on these devices. It's also easy to forget how easy it is to have these devices stolen, how hard drives can crash or how easy it is to accidentally spill coffee on a device (it happens to the best of us). Additionally, with the increased incidence of ransomware, many users are having their files held for ransom or simply overwritten by cybercriminals through this type of malware.
There are three popular choices for backing up your files: 
USB/Flash drives are a great option for backing up a few thousand documents or photos. Their smaller size and low storage capacity make them great as a quick, budget-friendly backup solution. As USB technology grows, so does the capacity of these pocket-sized devices.
External hard drives have a larger storage capacity than USB drives. They typically connect to your computer through a USB cable. Just like USB drives, once they are plugged into your computer, you can drag and drop or copy the files you want from your computer onto the hard drive. Once you're done it's important to unplug your external drive from your laptop or PC so that a possible ransomware infection does not infect the files on the drive. 
Another option is cloud storage. Most online-based backup solutions are now live in the cloud, meaning that your files are stored on remote computers and then accessed through the internet. A free, popular version of cloud storage is Google Drive. Google gives you 15GB of free space on their Drive site, though this limit also includes the files you've saved in your Gmail and Google Photos accounts.
Update your operating system 
It's equally important to ensure your operating system is up-to-date, including the installation of any outstanding security updates. Most operating systems download and install critical system updates automatically, though some users choose to disable this option to gain more control of their computers. Windows users who have disabled the automatic update feature can search for the Windows Update interface. In Windows 7, this is accessible through the Start Menu search bar by typing "Windows Update." In Windows 8, click the Windows icon in the left corner to open the Start Screen and scroll to the far right, select the magnifying glass icon on the top right corner and search for "Windows Update." Select "Check for updates" or "Check Now" depending on the respective operating system to verify that your version is up-to-date. Windows 10 is updated automatically with security updates. To review the update settings in Windows 10 and ensure you have the latest updates, go to settings (Windows key  + I) then go to Update & Security and then Windows Update. There you can see which updates are currently available. 
While going to the gym four times a week might be  a difficult resolution to keep, changing your passwords, backing up your files and updating your operating system is easy to do and will keep you safe in 2017.