Before you start installing adaware antivirus in a default mode, check if there are other incompatible anti-virus programs installed on your computer. If you have any other incompatible anti-virus products installed, remove it.
Step 1
To start the installation, locate and click the link to download the application installer.
Step 2
Save the installer file on your computer.
Step 3
Once downloaded, run the installer.

 When installing the application, you may see a notification from the User Account Control (UAC) after you run the file. To proceed with the installation, click Yes.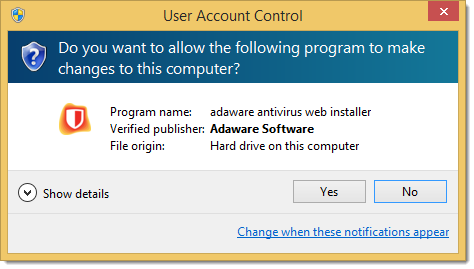 Step 4
Before the installation wizard is launched, the application installer checks if there is a new version available.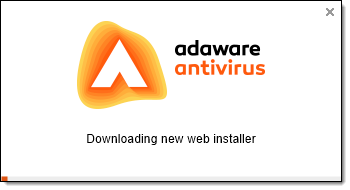 If a newer version of the installer is available, it will be downloaded automatically. It means that the installer updates itself, so you don't have to do nothing about it.
After that the installation wizard screen will appear: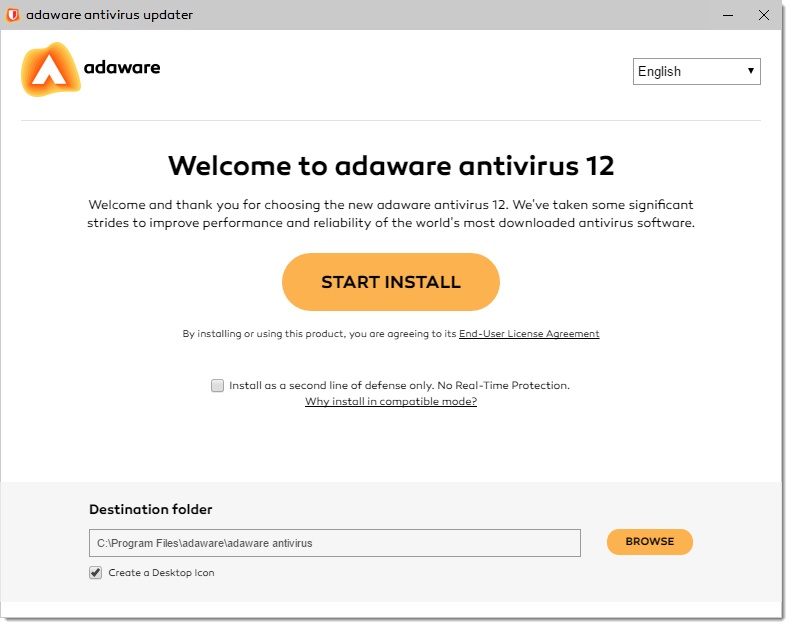 1. Select the wizard language using the drop-down menu located at the right-hand corner of the installation wizard screen.


Your selected language will also be the one in which you will have the adaware antivirus user interface. Though, you can change the language anytime later in the program settings.

2. Read the End-User License Agreement (EULA) by clicking the End-User License Agreement link.

3. Choose the Destination Folder where the adaware antivirus application files will be installed. By default, the adaware antivirus application will be installed on C:\Program Files\adaware\adaware antivirus.

However, you can change the default application installation directory. To do so, click the Browse button and specify the new path for the installation folder.
You are not allowed to manually type the installation directory.
4. Installing adaware antivirus application on your computer automatically creates a shortcut to your desktop that enables fast and easy access to adaware antivirus. Yet, if you don't want to add a shortcut to your desktop, simply clear the Create a Desktop Icon check box.

5. Click the Start Install button.

 If an incompatible program is detected, the Start Install button will be replaced with the Compatible Install button. After clicking this button, you will install adaware antivirus as a 2nd line of defense. No drivers will be installed. If any adaware antivirus drivers were installed earlier, they will be removed.
6. Wait until installation is completed.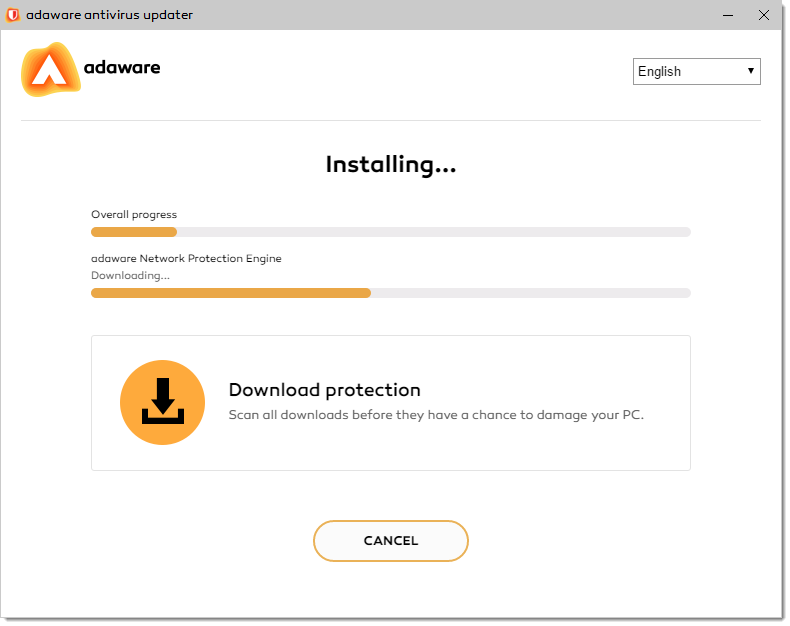 7. Congratulations! The adaware antivirus application has been successfully installed on your PC.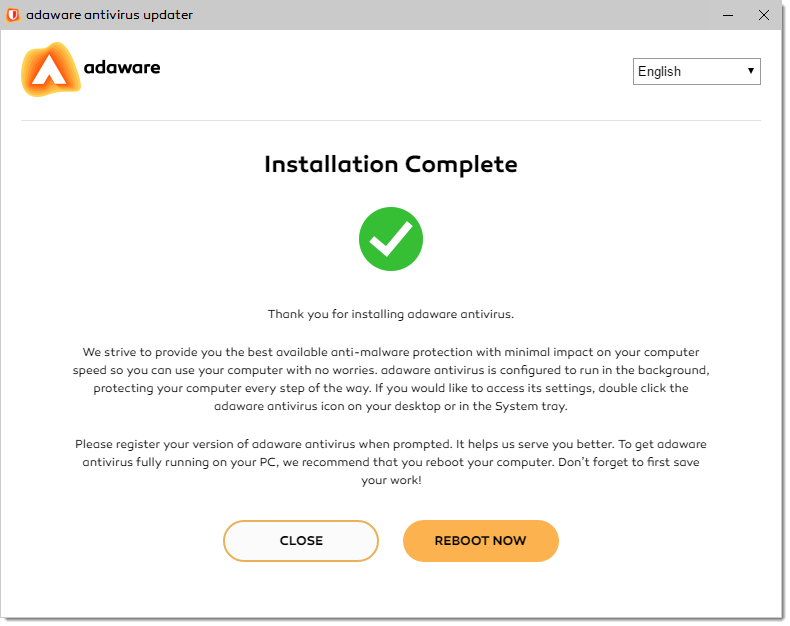 8. To complete the installation, restart your computer by clicking the Reboot Now button.

 When you run the application for the first time, you must download definition files (for more information, see Definitions).