To start a Quick scan, proceed through the following steps:
With the Command Prompt, type the first letters of the adawareCommandLine.exe file name (for example, "ad"), and then press the Tab key or type the full name.
Type " --quick" and press ENTER.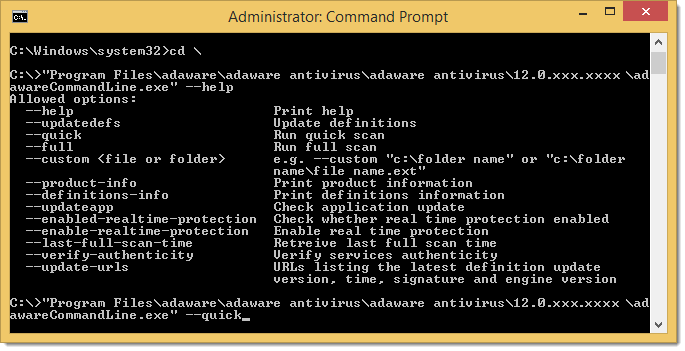 To see the scanning process in the program interface, proceed through the steps listed below:
1. Double-click the adaware antivirus icon on your desktop or the tray application in the system tray to launch adaware antivirus.
2. On the left navigation menu, select the Scan Computer option.