Prevent malware infections and privacy breaches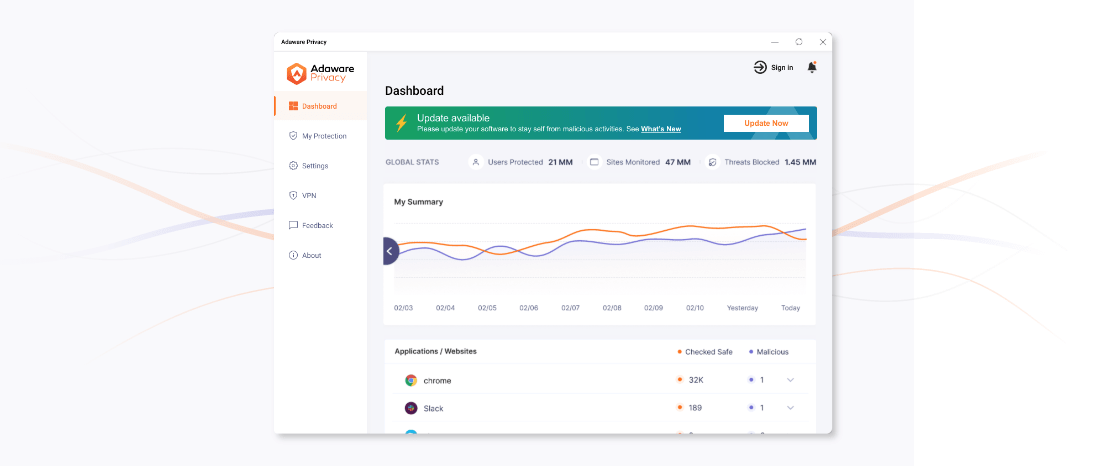 Antivirus-level security features that boost your browser's defenses, Adaware Privacy is your #1 line of defense.
COMING SOON


Block Hackers from Watching or Listening

With one click, Adaware Privacy allows you to block hackers and spyware from accessing your camera and microphone. When it's time to video conference, one quick click and you're ready to go.