Adaware Free Disk Cleaner
Free up disk space, protect your privacy, and make your PC run faster using Adaware's Disk Cleaner. Clean junk files, traces, cookies, and browser history quickly & with ease.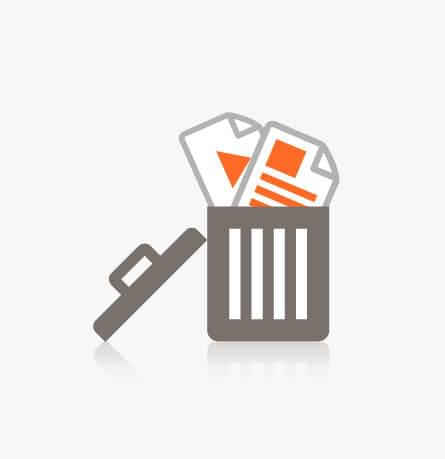 What is disk cleaner
Each time you install Windows updates, third-party software, or use web browsers, your PC is generating extra files that may or may not ever be utilized.
A portion of these files are cache while the rest may become useless files over time, especially after applying a driver update or uninstalling an app. These unused files can quickly accumulate and sit as unwanted clutter your PC, which significantly slows down your computer's overall performance.
With Adaware's Disk Cleaner, you can easily find and remove these unwanted and unused files in seconds.
Clean your PC & free up disk space with ease

Browser history

Faster PC performance

Privacy protection
Choose the level of protection that fits your needs
PC Cleaner Pro


with Antivirus Pro
Analysis and repair of your PC
Element to clean detection, invalid entries and obsolete registry data
Cleaning of unwanted files and confidential data
Windows startup configuration and improved application performance
Benefit from a consistently clean PC at the peak of its performance
Deletion of duplicate files
Permanent destruction of confidential files
Protection of your personal information (Credit cards, IDs, personal numbers, etc.)
Award-winning antivirus protection
Stop viruses, ransomware, spyware and other forms of malware.
Download protection
Scan all downloads before they have a chance to damage your PC.
Real-time protection
Block malicious processes and infected files in real-time.
Technical support
Unlimited technical and customer support 24/7
Web protection
Actively block dangerous websites and online threats.
Shop & bank safely online
Stay protected against cybercriminals trying to steal your personal info.
Powerful firewall
Shield yourself from hackers and network intrusions.
Email protection
Real-time email protection & advanced antispam filters.
Network protection
Block malicious intrusions with advanced network monitors.
Parental control
Protect your children from inappropriate web content.
Let Adaware clean & optimize your PC for you
Find and manage files with ease. Tidy up your PC with Adaware's PC Cleaner and let us take care of the cleaning. Enjoy an optimal PC experience and an increase in performance & productivity with just one click!