Adaware Free Registry Cleaner
Unused registry keys or potential remnants of removed malware may still reside in your PC's registry. With Adaware's Registry Cleaner, cleaning & removing these unwanted entries has never been easier.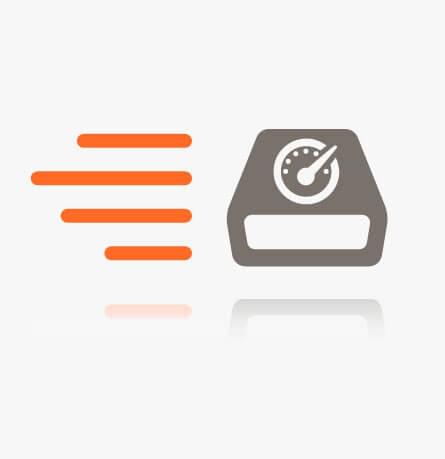 Why use Registry Cleaner?
Have you been running Windows OS for a while? If so, your history of program installs and uninstalls, or adding or removing devices from your PC, have most likely left thousands of registry entries on your computer. Each one of these useless registry entries take up little hard drive space, but can significantly slow down your computer since your operating system will still need to filter through each entry. By cleaning your computer's registry, you can easily remove these unwanted entries and improve the speed and efficiency of your PC in seconds.
Clean & clear unwanted registry entries fast

Remove invalid and unnecessary items

Select areas to exclude from your registry scan

Backup and restore
Windows registry
Choose the level of protection that fits your needs
PC Cleaner Pro


with Antivirus Pro
Analysis and repair of your PC
Element to clean detection, invalid entries and obsolete registry data
Cleaning of unwanted files and confidential data
Windows startup configuration and improved application performance
Benefit from a consistently clean PC at the peak of its performance
Deletion of duplicate files
Permanent destruction of confidential files
Protection of your personal information (Credit cards, IDs, personal numbers, etc.)
Award-winning antivirus protection
Stop viruses, ransomware, spyware and other forms of malware.
Download protection
Scan all downloads before they have a chance to damage your PC.
Real-time protection
Block malicious processes and infected files in real-time.
Technical support
Unlimited technical and customer support 24/7
Web protection
Actively block dangerous websites and online threats.
Shop & bank safely online
Stay protected against cybercriminals trying to steal your personal info.
Powerful firewall
Shield yourself from hackers and network intrusions.
Email protection
Real-time email protection & advanced antispam filters.
Network protection
Block malicious intrusions with advanced network monitors.
Parental control
Protect your children from inappropriate web content.
Let Adaware clean & optimize your PC for you
Find and manage files with ease. Tidy up your PC with Adaware's PC Cleaner and let us take care of the cleaning. Enjoy an optimal PC experience and an increase in performance & productivity with just one click!